JusticeTrax is a leading developer of software tools for forensic labs and provides information services for law enforcement agencies worldwide.
We create and expand a sustainable partnership with our customers, supporting their goals by delivering products and services that make them more efficient.
JusticeTrax employees respect our customers and acknowledge the significance of the roles they fulfill to protect our society.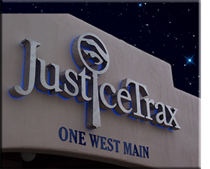 Since 1995, JusticeTrax has produced a suite of products geared specifically toward the law enforcement and forensic community. Over the years, our applications have gained increasing acceptance among city, county, state and federal law enforcement agencies. Our applications are designed by forensic scientists and are the most comprehensive case management tools available.
With installations ranging from small, single-site laboratories of five users, to extremely large multi-site installations with 500+ users, we are honored to serve some of the most sophisticated crime laboratories in North America, Australia, the Caribbean, and the Middle East.